Thank you for visiting the Virgin Islands Hiking Society.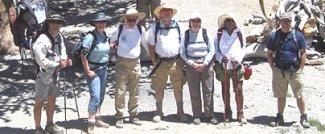 We're a group of residents of the Islands & Tourist who visit who love to share their experiences as well when exploring while visiting our beautiful home.
In our opinion this is probably one of the most exciting & beautiful places to explore while visiting.One can only get to know the Islands by exploring.That means a little foot work is needed if you really want to get a taste of the geological beauty,plant life,and wildlife.
The beauty is so captivating and a life experience one wants to live over many time.So please feel free to browse the information we have here on the various trails we have to offer.
Let us start with the trails St John's has to offer.Some of the most famous and well known trails of the Islands.
Lind Point Trail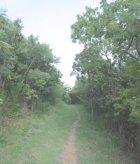 This is a popular trail and starts right at the parking lot of the National Park Visitors Center.It's about an hour hike and this trail leads to Saloman & Honeymoon Bays.It's peak elevation is about 160 feet.The trail passes by flowering cactus that open only at night,and eventually produces a delicious fruit that's really a delight to taste.This trail splits and offers a hiker a choice of an easier trail,or one that elevates gradually.If all possible take the higher trail and check out the Lind Point Batter Lookout.Some serious history here that we'll add later on.That's one thing many tourist are unaware of.There is alot of history here.Hiking these trails are perhaps some of the biggest history lessons we can offer here on the Island.
Caneel & Margaret Hill Trail
This is a difficult trail so be ready to hike pretty much upward.It peaks at 719 feet less than a mile.It's an awesome experience and this trail is jam packed full of history.This trail begins in Cruz Bay near the Mongoose Junction parking lot.This trail connects with many of the other trails on the island,so grab a map and see if you want to make an afternoon exploring.It's a 2 1/2 mile trail but with the elevation,and slopes it really is a work out.You can however take easier paths off the trail to make it a stroll a 1/3 of a mile up.
Water Catchment Trail
I like this trail because it's remote,and I always have it to myself.It's very rare you run into another hiker while on this path.It's not maintained anymore by the park service.This trail runs between Center Line Road and North Shore Road.This is a trail for a quick hike and it's under a mile.You can also access Caneel Hill Trail.A real pretty experience on this one.
Turtle Point Trail
This is a half mile trail that's really fun to hike and it's a quick hike at that.This trail follows the rocky shoreline of Hawksnest Point.A person really gets a breath of fresh air while hiking this one and has some beautiful views.It's a great trail for seniors or those who like to take advantage of all the benches along this trail.Take a rest,or better yet enjoy some people watching.A great trail where one don't have to break a sweat and at the same time enjoying the beautiful scenery.
Peace Hill Trail & Denis Bay Trail
The Peace Trail starts in a parking area a 1/2 mile East of Hawknest Beach.The trail leads up to the top of Peace Hill.This is an easy trail,and a trail we recommend for everyone who visits the Island.It's an easy stroll and this trail is good for seniors and well maintained.A couple hundred yards up the trail is a path on the right side.That path leads to the west side of Denis Bay.Not to far from Perkins Cay.The trail is not maintained,but it's used frequently.So it's in better than good shape .
Cinnamon Bay Loop Trail
When you visit St. John and if you have one day set aside to explore the Island on foot,and get the best experience.This is the trail for you.This trail covers many historical spots and has signs explaining the history that took place from another day.A history lesson alone from hiking this trail.A short 1/2 mile trail that will truely give you a taste of our history and culture.We can't express enough to please take the time to walk this trail if you visit.It's a level trail and easy to walk.
This trail starts on the North Shore Road ....30 feet from the entrance of the Cinnamon Bay Campground.Mark this trail on your "To Do List" while visiting.
Cinnamon Bay Trail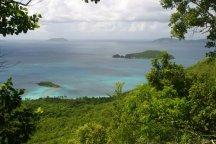 The Cinnamon Bay Trail connects Cinnamon Bay & Centerline Road.It starts 100 feet East of the Cinnamon Bay Campground.This trail is a little over a mile long and pretty much starts straight up.So be prepared for a little sweat when breaking into it.It's not a die hard trail,but all the same a pretty good work out.It gains 700 feet in altitude and steeply might I add.It does level out,and makes the hike enjoyable afterwards,and a nice place to rest once you get to the top,and then the trail gives you options on where you want to go.We strongly recommend to take the American Hill Spur Trail once you get past the climb.History galore awaits you,and beautiful scenery.
Maho Bay Goat Trail
This is a quick hike and a great hike none the less.This trail is only 1/4 of a mile long and connects the Maho Bay Campground and the North Shore Road at Big Maho Beach and the campground at Little Maho Bay.The trail starts at the northern section of Big Maho Bay Beach and ends at the commissary at Maho Bay Campground.Not a long trail but it gives you some great views of the Bay once on top.A great place to have a lunch if you plan a picnic up there.
Hiking In Annaberg
Annaberg south of Mary Point at one time was the most populated area on the Island. There were plantations at Maho Bay, Mary Point, Fredriksdal, Annaberg, Leinster Bay and Windberg. The historical ruins and places of interest can be accessed via the North Shore Road, south of Leinster Bay Road.The trails here are easy to hike and great for seniors as well. The terrain is relatively flat and the surrounding forest is shady and lush. The historical sites are close to the road and easy to get to. The more intrepid can make their way further into the bush to explore the area to a greater degree.Make sure you get a map of the area.Not that you'll get lost,but there are so many interesting historical areas to see,that some of them will really be an interest to you.
Francis Bay Trail
The Francis Bay Trail starts at an old stone building at the cross roads of Leinster Bay Road and Maho Bay Campground Road.It's one of the small paths on the Island,but with any hiking trail here they are all jammed packed with historical meaning.It's under 1/3 of a mile and only one small hill that makes this trail a good one for all.
Leinster Bay Road
Leinster Bay Road runs between the beach at Francis Bay and the Leinster Bay Trail.It's about a half mile trail and really gives you a good look at the marine life on the island.A great view of the costal life on what the Island has to offer.
Leinster Bay Trail
This is a wonderfuil trail that is a coastal path and gives you breath taking beauty and memories to last a life time.We once again express that every trail on the Island is history itself.It's not just the beauty,but the history that really makes these trails come alive.We will say that being this trail follows the waters edge,it's very well known for it's beauty,but one can't help when passing by the old ruins from days gone by,that the mind wonders in all directions while exploring this path.This is a must visit if you make it this way.This is a trail for everyone in our book.
Johny Horn Trail
This trail is almost 2 miles long and follows the mountain ridge through a dry forest.There are some steep hills reaching an approximate elevation of 400 feet. This is a fun trail to expore,and some of it does go through private property but it's ok to hike through.
You'll find five other trails while strolling this one. The first one starts at Waterlemon Bay and is the best place to cross the channel if you would like to do some snorkeling around Waterlemon Cay.The second trail leads to the remains of an old Danish guardhouse.The guardhouse was use to try to prevent slaves escaping.The third trail takes you to the ruins at Windy Hill and the fourth is the Brown Bay Trail.We can't say this enough.Get a map from the Park Service.There are so many trails with great historical value.The history here is not always as beautiful as the scenery,but it's just as interesting.
Brown Bay Trail
Brown Bay Trail starts between the East End Road aka Route 10 and just east of Estate Zootenvaal and the Johnny Horn Trail.The total length of this trail is about 1 1/2 miles.Let us remind you.While hiking the trails here on the island.One really forgets the distance while hiking.There are so many distractions that keep the trail interesting,that distance really is put to the back of one's mind.This is a fun trail for kids.You get to see wild donkeys that roam freely,and no they are not dangerous.They mind their own business and don't have much to say to anyone :)
Some great views of the harbor and coral are an added bonus to the sights that you'll see while hiking this one.Like most trails here there are always historic ruins one gets to explore.
Reef Bay Trail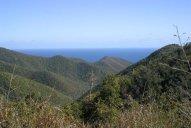 Reef Bay Trail starts at Centerline Road about 5 miles east of Cruz Bay.There is a small parking area for a few vehicles there.The trail runs between Centerline Road and the ruins of the Reef Bay Sugar Factory near the beach at Genti Bay. This is a great trail that's in great shape and about 2 1/2 miles long and descends 937 feet from the road to the floor of the Reef Bay Valley.

The National Park Service offers guided hikes down the Reef Bay Trail.A guide goes along with you and really gives you a good informational journey while on your stroll.The history along his path is something you'll always remember.
Drunk Bay Trail
You could probably navigate this trail even drunk,and maybe this trail originated it's name meaning it's a very easy trail to stroll.You won't find any drunks on the trail so don't worry..:)
One thing that's so interesting and fun about this trail is you can bring back some sea salt with you.You can collect it.
Drunk Bay Trail starts at the eastern end of Salt Pond Beach.Then it heads inland towards the salt pond.It is an easy 1/4 mile hike with no hills to worry about. The trail skirts the north shoreline of the salt pond and continues on to the rocky windy beach at Drunk Bay.The trail continues to the rocky beach at Drunk Bay.The easterly trades bring ashore an abundance of flotsam, which makes for great beach combing. Please avoid swimming at this beach.It's not safe.
Hawknest Bay Trail
Hawksnest Bay Trail is located within the Caneel Bay Resort and visitors should enter at the main gate and register at the resort's front desk.It's a half mile trail that runs between the end of the Caneel Bay Fitness Trail and the Caneel Hawknest Beach.
Maria Hope Trail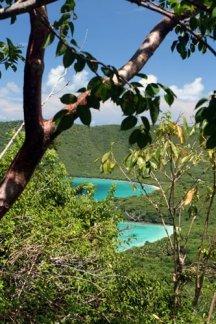 This is another facinating trail with alot of history. Maria Hope Trail follows an old Danish road that goes between the Josie Gut Estate on the Reef Bay Trail and Maho Bay.The northern part of this trail is not an official Park trail.This trail is pretty much left to it's own unmaintained. The elevation at its peak is about 900 feet.This trail takes some guts to complete and not a trail by any means that's an easy stroll.Some parts of the trail are very relaxing,but there are some steep parts so be warned.
Ram Head Trail
Ram Head Trail starts at the eastern side the beach at Salt Pond Bay.The sun hits you and this trail can get hot. Make sure you have sunscreen and plenty of fluids with you. The best time to hike this trail is in the early morning.It makes a spectacular sunrise hike so keep that in mind.Some hike this trail at night to enjoy the full moon when it's in its peak.Be extra careful and make sure who have a good flashlight and bring a spare just in case.It's a tricky path to begin with.So be extra careful on this path.The history and the rock formations on this trail make it a nature outing to be remembered.
St. Croix
The largest of the Islands.A place where you feel alive just as much in the past,as you do in the present.A hiking trail paradise that one is sure to always remember.As you know we're history buffs here,and as we stated above.We can't express enough the history alone one learns while hiking a trail here on the Islands.You'll be hiking these trails over and over again in thought.One truely feels like an explorer while hiking the Islands.Perhaps this feeling has always been.
At times when talking about the trails,one almost feels like we're talking history.History is one of the big reasons many explore the trails.Every square foot has a story.
Here are a couple trails on the Island that we recommend checking out.
Jack Bay & Isach Bay Hike
This is a good trail to hike.A couple small opsticals,but none the less a pretty easy trail to enjoy a good walk.You can check out a couple beaches and even pack a couple sandwiches,along with a couple bottles of water.
Here are the directions to the trailhead.
From the town of Christiansted go east on Route 75 / Route 82 / East End Road for about 3 miles until the t-intersection with Route 82 and Route 60.Turn left at t-intersection and continue for about 7 miles more on Route 82 east.Turn left at sign for Cramer Park and continue for about 2 miles more on Route 82 east going past Cramer Park. After the road bends sharply to the left, go 100 yards further and turn into the small roadside parking area on the right side.Have a map for this trail.Know the turn off or get directions from the Park Service.
Hams Bluff Lighthouse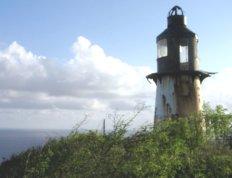 The trail to the Hams Bluff Lighthouse has not been maintained,and get getting overgrown on some parts of the path.Some reports have been the path has been hard to follow for some.The last thing we want to do is send you on a path,that's really not that much of a path anymore.We're hoping sometime in the future to get permission to gently at least get the path recognizable again without disturbing nature.So we'll keep you updated on that.
In the town of Frederiksted take Route 63 north.The road hugs the shoreline for about 3 miles and then turns inland.When you can't view the ocean anymore look for the first narrow road on the left.It's marked by two pillars.Turn left onto that road that is still 63.Continue down that road about a half mile until it ends at the NGA Facility.(National Guard).This road is not in the best of shape,so take be careful.You can park anywhere at the end on the side of the road of course.Walk around the left side outside of the facility's fence to the back and look for a gate in the fence.It's always been closed but don't worry about that. At the gate take the trail to the left.Be careful and keep in mind the trail has been overgrown in several areas.Always hike with a friend.
St. Thomas
There is only one publicaly maintained hiking trail on St Thomas.It's at Magens Bay.It's called the Discovery Nature Trail.Many people start at this location(Magens Bay),but the trick is to get dropped off at the top of the trail and hike downwards.So keep that in mind while deciding if you want to check this one out.You really get a good taste of the island on this trail with the variety of ecosystems you pass.This is also a great one if you're a bird watcher.The trail is a little steep in a couple spots,but there are handrails to use.We really recommend this trail.For more detailed information on this trail call 340-773-5575.
Many tourists who do visit,including the local residents usually jump on a ferry to St.John's trails.St John's really is the best island when it comes to the number of trails they have.
We will constantly be updating this page with reviews from those who explore the Islands.Thank you for visiting and remember to leave only your foot prints behind while exploring the wonderful and beautiful trails.
Thank you for visiting and come back for our monthly updates.
V.I.H.S Staff & Volunteers